British retailer Tesco is having a tough time disposing of its U.S.-based Fresh & Easy division. While earlier this year there was speculation that Whole Foods and Aldi may both want to take some Fresh & Easy locations, our sister publication Supermarket News reports that the only real bidder has been Yucaipa Co. and those negotiations are not going so well.
Tesco executives reportedly want to exit the U.S. market with no liability for any of the Fresh & Easy leases, a request Yucaipa has not been eager to accomodate, both because some of the stores are in less-than-ideal locations and because it has its hands full with Pathmark and A&P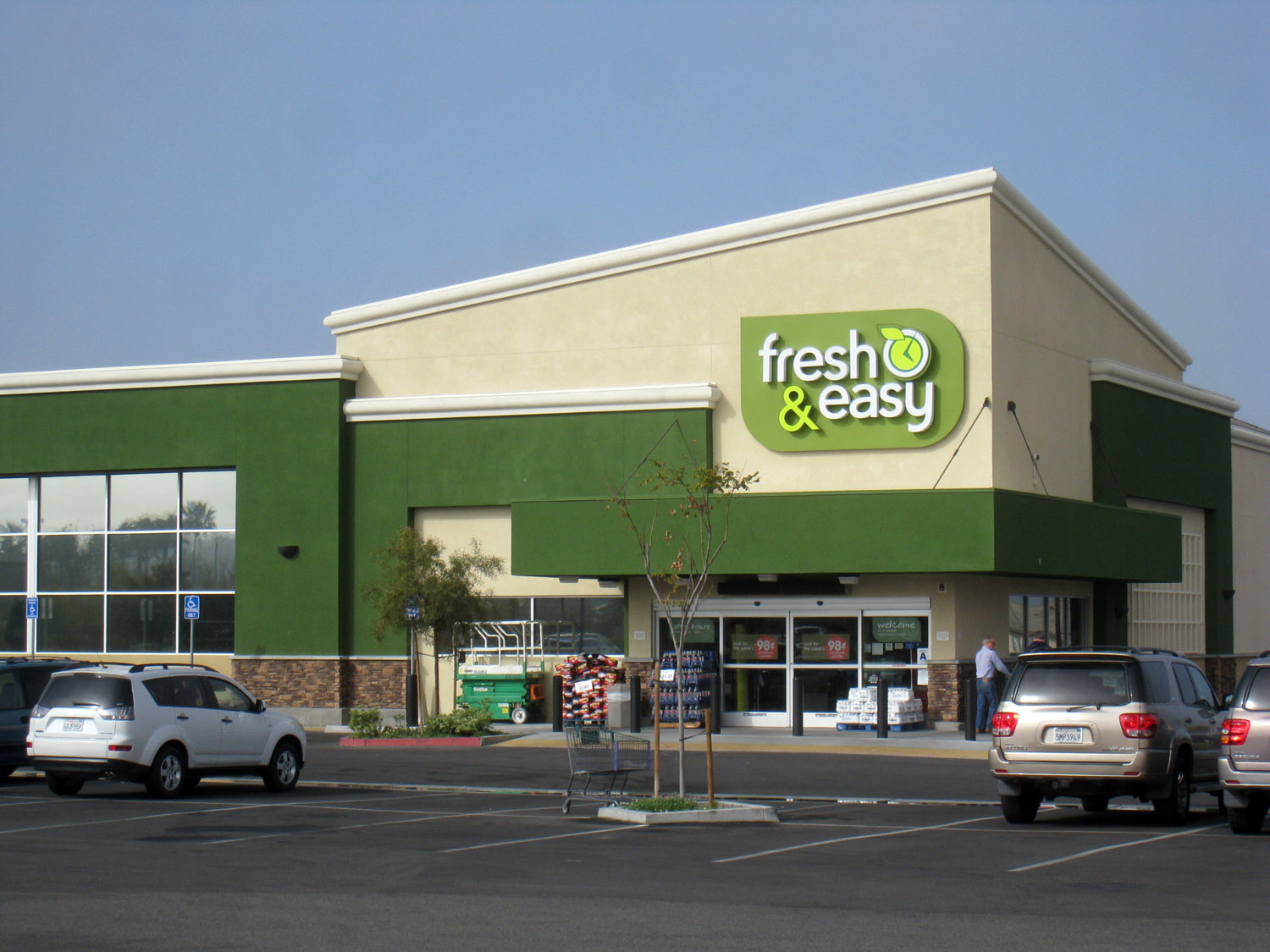 According to SN's source:
"When I heard Yucaipa was talking to Tesco, I knew it meant there were no other bidders because Yucaipa would not want to get stuck with all of Fresh & Easy's long-term leases when it already has so much debt with Pathmark and A&P," the source said.
"With so many bad locations, no one is likely to want to take on those leases. Certainly Tesco could find other tenants for the stores and become a big landlord, but it wants to get out altogether, all at once."
Fresh and Easy has locations throughout the South Bay.
For more information about Palos Verdes and South Bay Real Estate and buying and selling a home on the Palos Verdes Peninsula, visit my website at http://www.maureenmegowan.com . I try to make this the best real estate web blog in the South Bay Los Angeles and the Palos Verdes Peninsula. I would love to hear your comments or suggestions.