I hope you and yours have a wonderful Valentines Day !!!!!!!!!!!!!!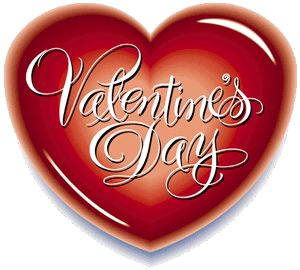 The History of Valentines Day is very interesting. St. Valentine lived in the 3rd century. One legend had it that Claudius II, the Roman Emperor, had outlawed marriage for all young men under a certain age because he felt that young single men made better solders for the Roman Empire than married men or men with children. St. Valentine, a Catholic priest, according to the legend, continued to secretly marry young men to their lovers in defiance of the Emperor. and was put to death in approx. 270 AD.
Some people believe that the Catholic Church began to celebrate the feast of St. Valentines in mid-February to commemorate the anniversary of his death in order to "christianize" a pagan celebration which occured at the same time to celebrate the start of spring, which in the ancient Roman calendar began in February. The Lupercalia Festival was a fertility festival held in mid February dedicated to Faunus, the Roman god of agriculture, as well as to the Roman founders Romulus and Remus. Pope Gelasius declared February 14 St. Valentine's Day around 498 A.D
Valentines greetings began sometime after the 1400's in Europe. Americans probably began exchanging hand-made valentines in the early 1700s. In the 1840s, the first mass-produced valentines in America were sold. It is estimated that approx. 85% of all valentines day cards are purchased by women.
For more interesting information, please visit my website at http://www.maureenmegowan.com
For more information about Palos Verdes and South Bay Real Estate and buying and selling a home on the Palos Verdes Peninsula, visit my website at http://www.maureenmegowan.com . I try to make this the best real estate web blog in the South Bay Los Angeles and the Palos Verdes Peninsula. I would love to hear your comments or suggestions.