Happy St. Patrick's Day !!! Today is the day that everyone has a bit of Irish blood flowing through their veins, but I am proud to say that I and my family have more than most.
My maiden name is Donnelly, and my Dad's family roots trace back to Dublin, Ireland. My husband Bruce's original ancestor from Belfast Ireland Robert Megowan, came over from Belfast in the early1770's. He liived in the Philadelphia area, and was active in the Revolutionary War. In 1776, he was chosen to head a group of 60 men to build a fort at Red Bank, opposite Mud Island for the defense of Philadelphia, PA.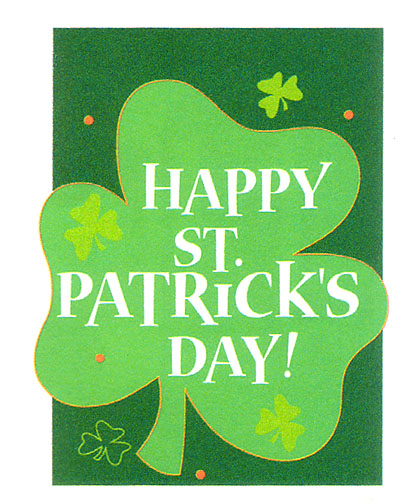 Robert Megowan was in the battle of the Brandywine and served as quartermaster & wagon master at Valley Forge, PA 1777-78 during Washington's campaign there.. Robert Megowan lived in Valley Forge until the end of the revolution, then he moved his family to Baltimore, MD; Carlisle, PA and finally to Lexington KY. In 1785, he opened a tavern in Lexington called 'Sheaf of Wheat', a two story log house on Main St between Upper and Limestone St ( now 140 Main ). As a large public building, the tavern was important to the city. The Trustees of Lexington KY met there regularly 1792-1806. Robert Megowan was the chairman of the trustees of Lexington in 1795. It also served as the first states treasurers' office in 1792
May the luck of the Irish rub off on all of you on this day of celebrating all things Irish !!!!
For more information about Palos Verdes and South Bay Real Estate and buying and selling a home on the Palos Verdes Peninsula, visit my website at http://www.maureenmegowan.com . I try to make this the best real estate web blog in the South Bay Los Angeles and the Palos Verdes Peninsula. I would love to hear your comments or suggestions.