Interest rates nudged up a bit this eak after reaching new historical lows last week. The following are some excerpts from this week's newsletter on interest rates from HSH Associates :
"There is little doubt that the economic climate has turned warmer in the fourth quarter of this year than in the third or second. More forward momentum would be a good thing as many challenges are expected to face the economy in 2012. If housing can start to gain some traction, a stronger economy will be an easier thing to construct.
<!-- HOUSE AD -->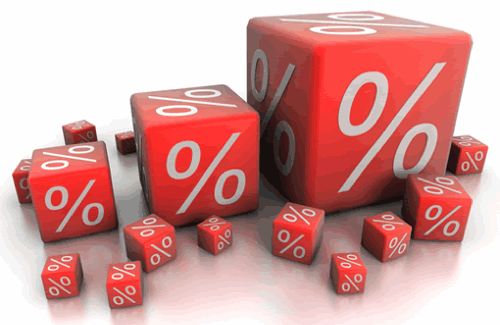 The National Association of Homebuilders released their indicator of member sentiment this week. During December, their gauge rose to a value of 21, the highest since May of 2010, when the end of the homebuyer tax credit goosed sales and enthusiasm. Excluding that, a value this high was last week in August 2007, when it was still plummeting to new record depths. While the reading of 22 remains a long way from the breakeven level of 50, measures of single-family sales, traffic and the outlook for the next six months all moved to 2011 highs and lent an air of optimism.
Existing Home Sales rose by 4% in November to 4.42 million (annualized) units. If that number seems out of line to you compared with last months, it is: The Realtors released revisions to sales figures dating back to 2007, and sales were ratcheted lower by an average of over 14% per year for the last three years. Essentially, the crash of the housing market was rather much worse than the earlier numbers would have had you believe, with something on the order of three million fewer sales over the four-year period. The Realtors noted that month-to-month rates of change we not affected by the revision; just the absolute numbers sold were. The revision did not directly affect the measure of months of available supply, either, and the flat 7-month supply available on the market is the leanest in some time.
There is only a very thin set of economic data due out next week and the markets will likely be thinly populated as well. Equity markets have been on an upward bent for much of this week, lifting mortgage and interest rates on Wednesday and Thursday and keeping them from setting new lows. If that rally continues next week, we could see another basis point or two increase in rates at most; however, with the end of the month looming, some may look to lock in equity profits by selling shares, and this would tend to benefit rates. We call for no change next week."
The following are interest rate quotes from Al Hermann of American California Financial Services:
30 Yr Fixed FHA

Rate

APR

3.750

4.437
Conforming 30 Yr Fixed up to $417000

Rate

APR

3.875

4.021
Conforming Jumbo 30 Yr Fixed $417001 - $625500

Rate

APR

4.125

4.266
Jumbo 30 Yr. to $1.5 Mil

Rate

APR

4.750

4.886
Jumbo 7/1 ARM $1.5 Mil (higher loan amt available)

Rate

APR

3.490

3.526
For more information about Palos Verdes and South Bay Real Estate and buying and selling a home on the Palos Verdes Peninsula, visit my website at http://www.maureenmegowan.com . I try to make this the best real estate web blog in the South Bay Los Angeles and the Palos Verdes Peninsula. I would love to hear your comments or suggestions.