More and more of the signs are pointing the way to the fact that now may be the best time in a generation to buy a home on the Palos Verdes Peninsula and the South Bay of Los Angeles. As noted in my post below, home prices in the area appear to have stabilized, and in most areas are increasing on a month to month basis compared to the prior month.
Today,, it was reported that interest rates have dropped to an historical low. The average rate on a 30 year fixed rate mortgage dropped to 4.78% in the week that ended Wednesday , tying a record set in April, home loan buyer Freddie Mac said. This is based on a survey of borrowers who have good credit and at least a 20% down payment. Points were an average 0.7%.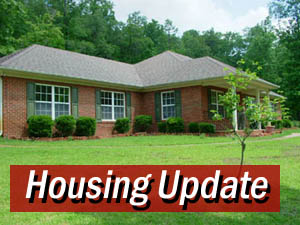 Bankrate.com also reported that the average rate for conventional mortgages offered by large lenders surveyed by the firm drooped this week to 5% last week, a record low for the 24 year old survey.
Buyers looking to buy a home at this time of the year will find that sellers tend to be very serious about negotiating a deal or they would not be attempting to sell their home during the holidays. Sellers also recognize that buyers looking to buy a home now are also serious buyers or they too would not be in the market at this time.
The combination of record low interest rates and motivated sellers make this the ideal time to purchase a home. The extension of the Federal home buyers tax credit for sales contracts signed prior to April 30th of next year also provides a strong motivation to buy a home today.
I look forward to helping you find your ideal home.
For more information about Palos Verdes and South Bay Real Estate and buying and selling a home on the Palos Verdes Peninsula, visit my website at http://www.maureenmegowan.com . I try to make this the best real estate web blog in the South Bay Los Angeles and the Palos Verdes Peninsula. I would love to hear your comments or suggestions.